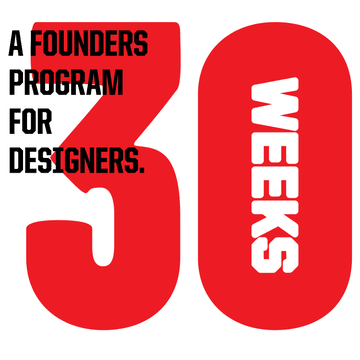 Want to start a startup? The designers of
30 Weeks
want to meet you.
Wednesday next week the designers at the 30 Weeks will be gathering to show off startups that they are incubating. 30 Weeks is a new program from Google, Hyper Island, Parsons, Pratt, SVA and The Cooper Union that helps designers create their own startups. The designers are looking for technologists to co-create these new products with them. In particular, those with full-stack capabilities.
Who knows - maybe you get inspired to pursue that idea you've been brewing? Maybe you end up joining one of the 30 Weeks teams? Either way, expect entrepreneurial conversation and refreshments.
Wed 11/19 6-8pm at the 30 Weeks at 250 Hudson St, entrance in Dominick St., 10013 NY.
RSVP
here
. Space is limited. (direct link:
http://bitly.com/1xOzGYU
)