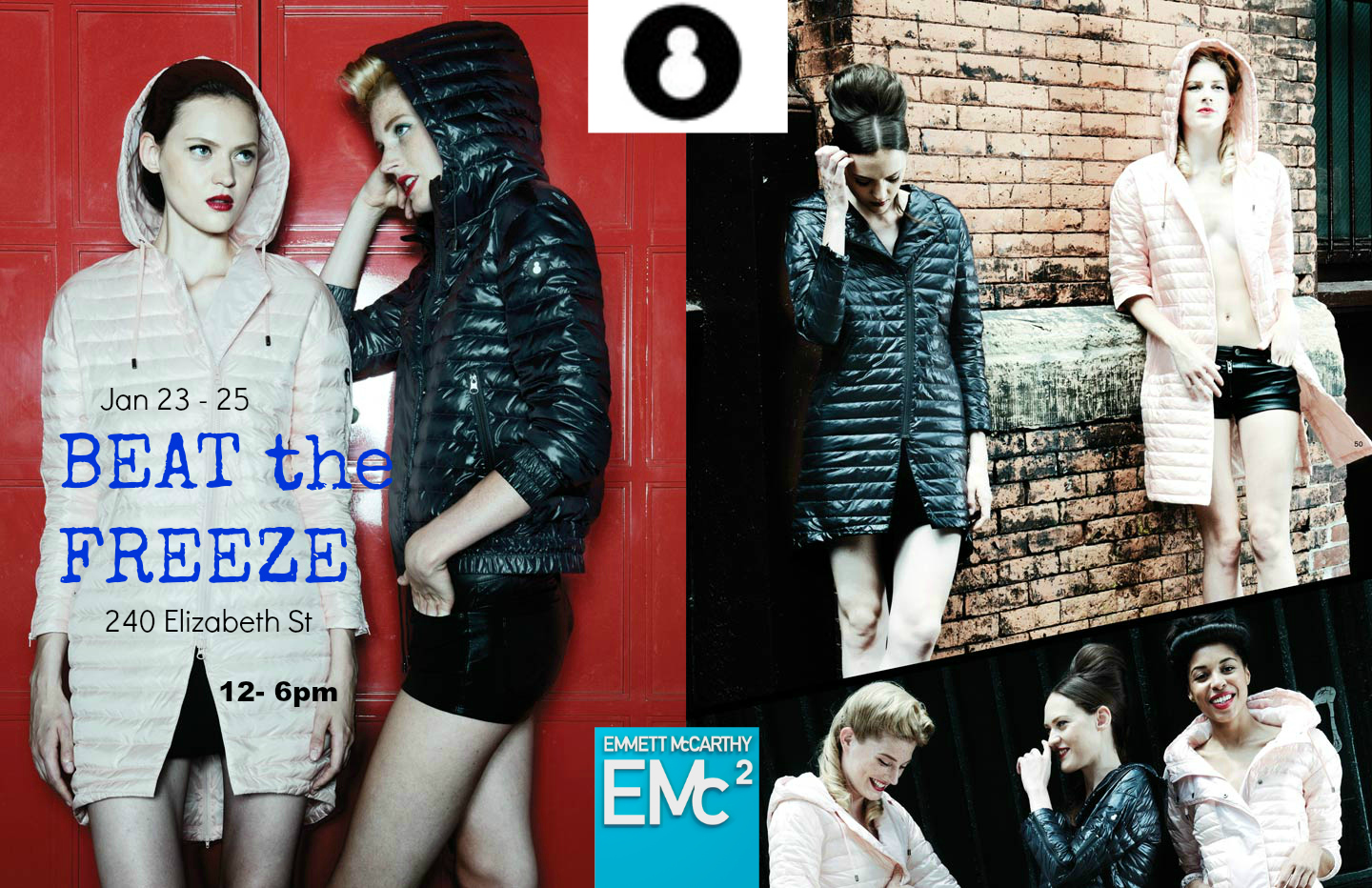 The Set NYC presents:
BEAT THE FREEZE with SNOWMAN New York.
A three day shopping networking event and outerwear sale at Emmett McCarthy
(240 Elizabeth Street).
Prized pieces pieces of Snowman Outerwear at Emmett McCarthy,
Jan 23-25,
from 12pm-6pm.
Be the first to get your exclusive outerwear and stay warm.
Sereine Magazine Press:
Connect with high profile fashion designers and purchase urban down outerwear to Beat The Freeze.
Support local New York City artists & designers.
Mention "The Set NYC" with your SNOWMAN purchase to receive a free 4-day VIP press pass to our Fashion Week Benefit F/W 2015 with complimentary drinks and dinner.
Friday 1/23: A Snowman New York Preview Opening.
A special networking appearance by The Set NYC CEO at 4pm
Saturday 1/24: A networking guest spot by Emmett McCarthy (Project Runway), 12pm-4pm
Sunday 1/25: Enjoy brunch in Nolita and come to EMC2 to receive Snowman Outerwear discount
Emmett McCarthy worked as a fashion designer director for notable menswear designer firms,
and created runway collections for the Bryant Park tents.
Emmett landed on Project Runway's 2nd season as a contestant,
and subsequently Tim Gunn,
Chloe Dao,
and
Kara Janx were among the contributors who encouraged Emmett to follow his dream and open his own line.
SNOWMAN New York is featured in Lucky Magazine and
creates quality down outerwear with cultural attitude in every silhouette.
The NYC experience informs each design.
SNOWMAN: High Fashion, Urban Down.