THE SEED : MARKET POP-UP OPENS ON JANUARY 24th
The Seed and The Altman Building will be launching a monthly pop-up market series,
The Seed : MARKET, that will have local vendors with plant-based and cruelty-free food, products and services sampling,
selling and showcasing.
In addition,
renowned doctors,
nutritionists
and
inspirational professional athletes will be sharing their expertise.
Our vision for The Seed : MARKET is to create a place that brings together the best local plant-based and cruelty-free businesses.
New Yorkers will be able to freely access the indoor market and discover,
taste,
shop
and
learn
more about the plant-based movement.
Furthermore every month a different charity partner will also be featured.
WHEN: Saturday January 24th
WHERE: The Altman Building, 135 West 18th Street, Manhattan
Featureing 20-40 vendors each month.
Morning yoga or group fitness
Lecture/presentaion from plant-based expert.
Complimentary admission
Benefit Woodstock Farm Animal Sanctuary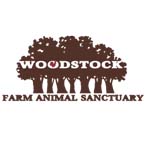 Morning Yoga with Pashupati starts at 11:15am
Bring your yoga mat