Nigerian President,


Dr. Goodluck Jonathan


will be speaking to members of the Nigerian Young Professionals Forum


on Sunday March 22nd.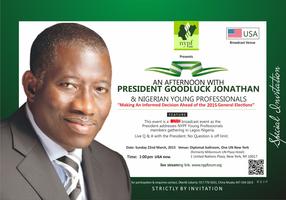 Young Professionals


in the United States


and UK


will have a live interactive Session with Mr. President.


Q & A with the President.


No Questions are off Limit.


Come prepared to ask your questions.


Lunch will be served.