Blueprint Series for New Play Development 2015
written by
Mark Harris
directed by
Jim Wallert
Set in an apocalyptic carnival at the end of human history,

CURRENT:GOODplaces the audience inside the mind of an Artificial Intelligence struggling to determine its own fate.


A fully immersive and interactive live experience,

audience members play through the story and actively help this new life form decide how to live the best life it can.



CURRENT:GOOD uses game mechanics,

narrative,

and non-linear storytelling to encourage audience collaboration,

problem-solving,

and play.

No two performances are ever the same.




featuring


Aaron Krohn
Anthony Vaughn Merchant
Natalie Paul
Aubrey Saverino
Nilaja Sun
Marilyn Torres
Mfoniso Udofia
ONLY 3 PERFORMANCES
at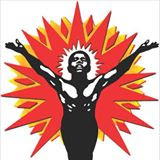 National Black Theatre


2031 FIFTH AVENUE


between 125th and 126th streets


3rd Floor - Temple Space




Admission is FREE but RSVP is required.


Many thanks to supporters of the Blueprint Series for New Play Development:


Bill and Kumi Martin


John Carlson


The Harold and Mimi Steinberg Charitable Trust